We use a simple online app called Zoom to video call you and other members of your family.
Relax in the comfort of your own home while we help you sort through your jewellery box, share stories and enjoy a cuppa together. We can advise on what might need repairing, restoration and perhaps remodelling.
We can even arrange for a scrumptious Afternoon Tea in a Box (ca £20 pp) to be delivered to your door to enjoy whilst you rediscover some precious memories and share the stories behind your jewellery pieces.
Show & Tell
Bring your jewellery box and loved ones with you to the call, show us your pieces and share the sentimental stories behind them.
Relax & enjoy
We can arrange for a special Afternoon Tea to be delivered or you can bring your own to the party!
Design IDEAS
We will discuss and sketch out ideas for you whilst on the call and can even show you some gemstones and examples of other pieces.
NExt steps…
If you'd like us to do any work, we will confirm costs and timescales and you can post your jewellery to us using our safe collection service.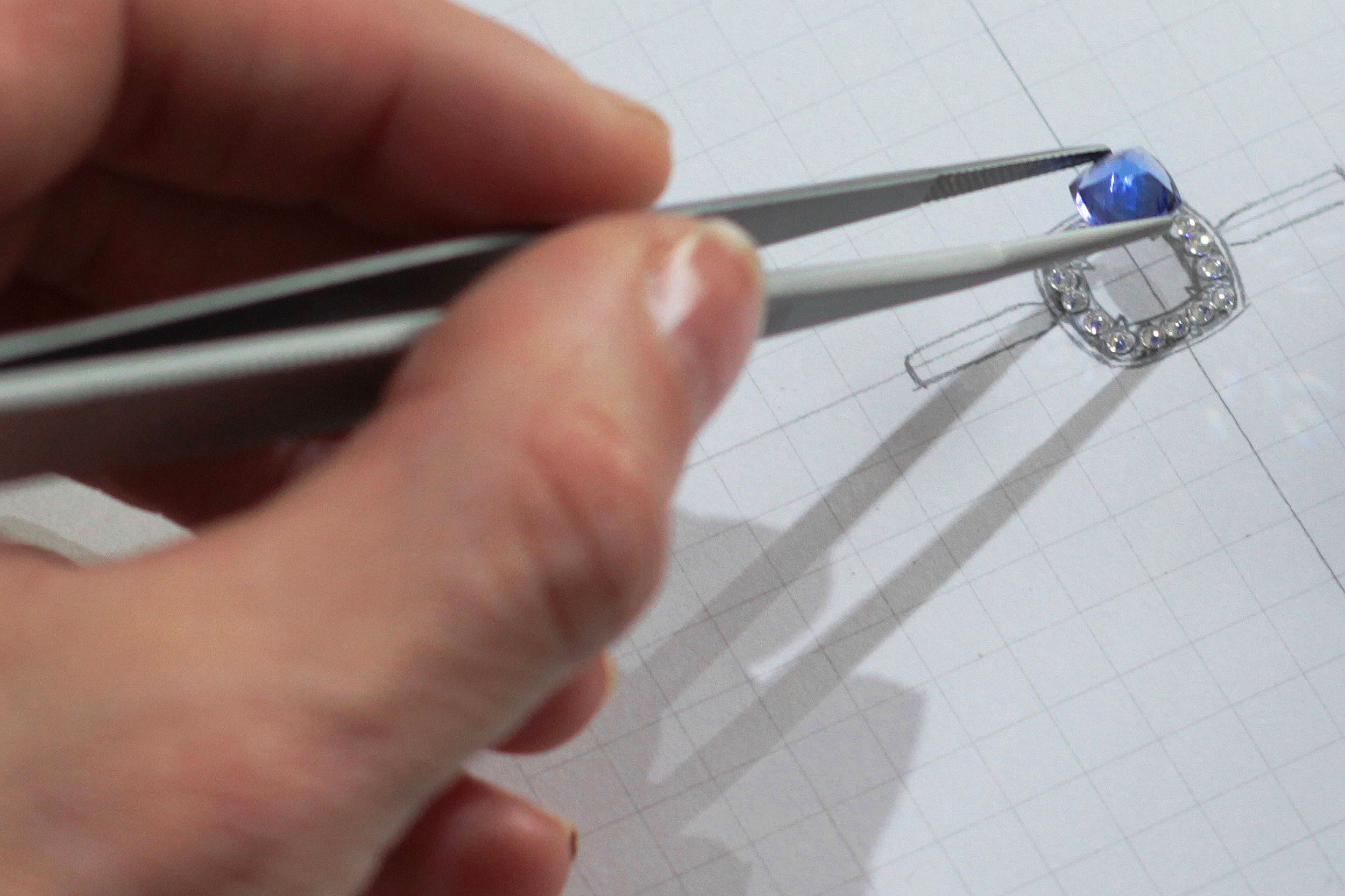 All our designs using your remodelled gold or platinum can be crafted to your exact specifications. We even make your old yellow gold white!
We often have mums come in with their daughters and have conversations they don't normally have about inherited pieces. We sometimes discover some real hidden gems too! This is also an opportunity to advise you on the condition and value of your jewellery. We'll help you consider if you need valuations, anything adjusted or repaired or perhaps remodelled.
*£20 reservation fee p/ person.