We use a simple online app called Zoom to video call you!
This is a great engagement gift, if you plan to propose and design your ring together. One of our top designers will guide you through all the different setting options and will provide advice and beautiful sketches in a relaxed, informal environment.
We can even arrange for Bubbles and a Personalised Invitation (ca £20 pp) to be delivered to your door!
Surprise them
Surprise your loved one with a bottle of bubbles and a personal invitation to a remote design experience, delivered to the door.
VIDEO CALL
One of our top designers will join you on a video call to guide you through the design process in a relaxed environment.
Design iDeAS
We will discuss and sketch out ideas for you and can even show you some gemstones and examples of other pieces.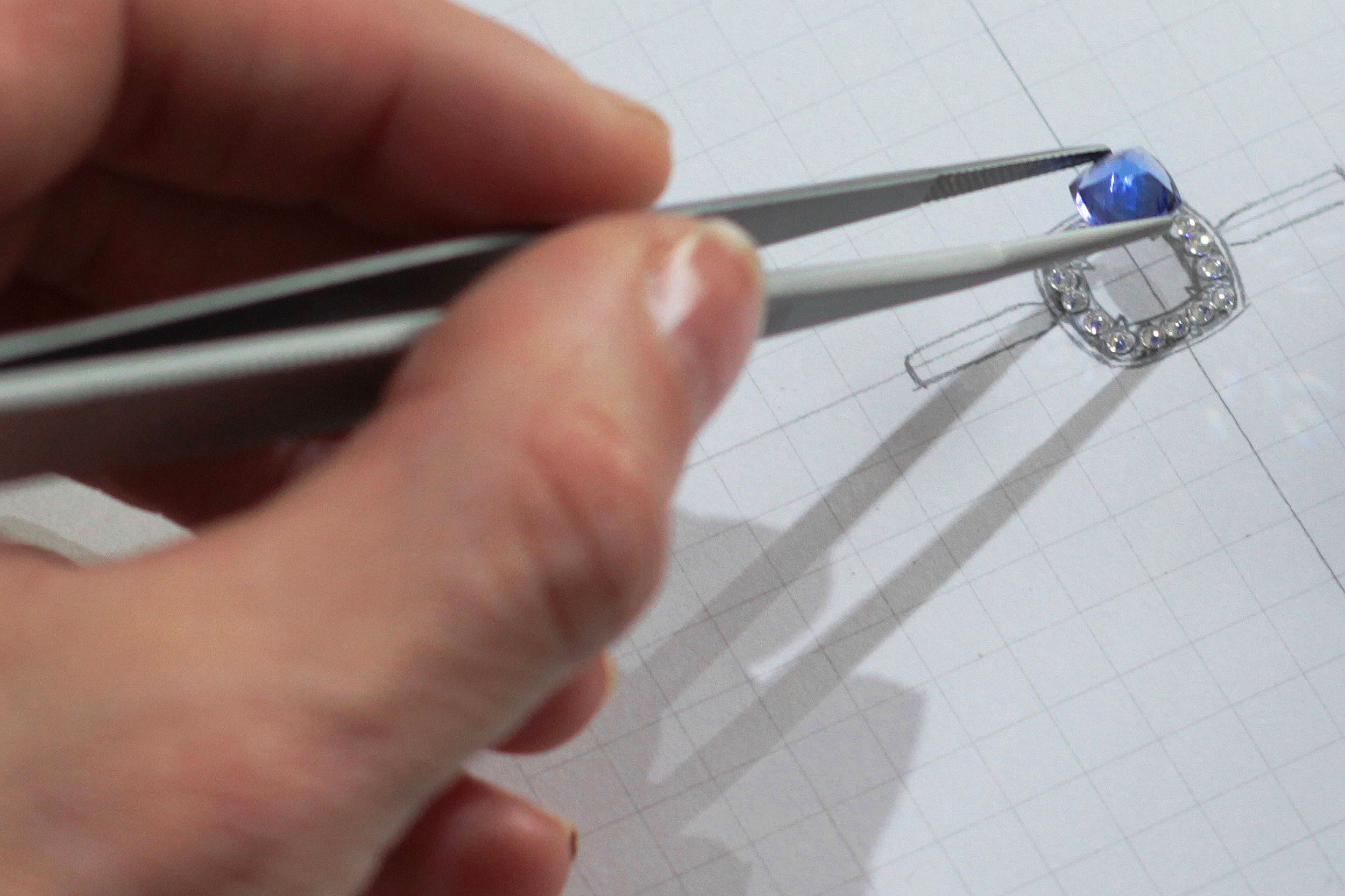 All our designs using your remodelled gold or platinum can be crafted to your exact specifications. We even make your old yellow gold white!
Choose gem stones and different finishes to suit you, your lifestyle and budget.